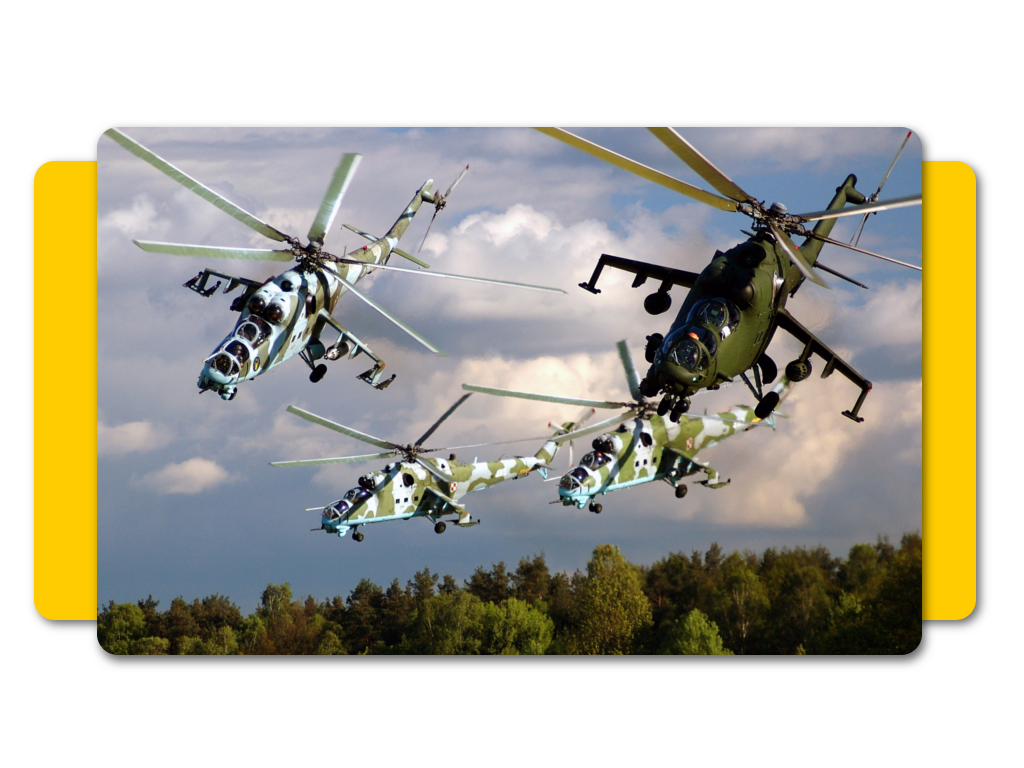 Thanks to many years of trusted international contacts, we specialize in acquiring consumable parts for military and civil helicopters and aircraft, including SU-22, MIG-29, Mi-8, Mi-14, Mi-17, Mi-24.
Our services in the field of the supply of aviation parts are used by Polish and foreign aviation plants performing overhaul of helicopters and aircraft.
All the parts and components we supply have the required certificates and passports.